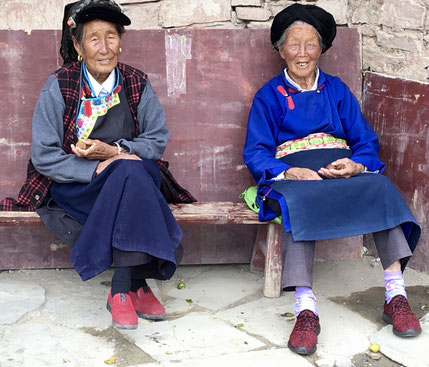 When roughly 94% of Fortune 1000 chief executive officers (CEOs) are men, what qualities drive the 6% who are women to the most elite reaches of corporate leadership?
To find out, the Korn Ferry Institute studied 57 women who have been CEO at Fortune 1000-listed companies and others of similar size. Here is the result - I invite both women and men to join!
Among the key findings:
Few women set out to be CEO (it is the result of good work but not the target)
The female CEOs are motivated by  purpose
Female CEOs highly value the contribution of others.
My personal conclusion: female CEOs embrace the female qualities in leadership and since they are most of the time selected and promoted by men, their selection criteria are male and in conflict with the female values - no wonder that there are so few female CEOs.  It urgently needs a development in consciousness in our male C-level colleagues - they are the ones who currently decide if a woman or a man gets the job as CEO.
Korn Ferry suggest several steps companies can take to build and sustain a pipeline of female CEOs:
Identify potential early. Organizations should intervene to identify and develop promising future talent early in their careers, helping women broaden their skills by providing access to operating roles and leadership opportunities, both horizontal and vertical moves, in core business functions. The women we interviewed benefited from early mentors but still saw disparities. As one woman put it, "They coach younger women on how to lead people and younger men on how to run a profitable business."
Illuminate the path to CEO.  
The large majority of women did not even envision this job as a possibility. In eight cases, women didn't realize they wanted to be CEO until the position was offered to them. Companies can consciously fill the pipeline for female leaders by designing a process that includes sponsors, mentors, and role models who recognize women's potential and help them envision a path to becoming CEO.
Ensure mentors. When women reach the senior executive level, crucial support relationships shift from mentors, who offer encouragement and advice, to sponsors, who take a hands-on role in managing career moves and promoting executives as potential CEOs.
Articulate roles in terms that engage women. If a job description focuses only on the title, the experiences required, and the responsibilities and deliverables, it may not speak to the heart of what motivates all candidates. The female CEOs tended to pursue roles that leveraged their skills in a way that made a difference by adding value to the business but also advancing something that the world, customers, or employees benefited from. Companies need to more deliberately communicate the impact, outcomes, and meaningful contributions that would be possible to achieve in the role.